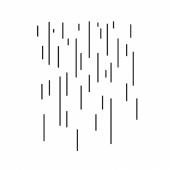 Gogo Penguin
V2.0
Label: Gondwana
Genre: Jazz / Avant Garde
Signed to Matthew Halsall's Gondwana Records and championed by DJs from Mike Chadwick to Gilles Peterson and Jamie Cullum GoGo Penguin's skittering break-beats, telepathic interplay and a penchant for anthemic melody all contribute to a sound that's wholly their own. Pianist Chris Illingworth's yearning classical influenced melodies are filtered through the dance music energy of bassist Nick Blacka and drummer Rob Turner. But there is no leader, no global set of rules. Each member receives inspiration, ideas and information from each other. Their instrumentation might be the archetypal piano trio but while the melodic, harmonic and structural ideas are influenced by both classical and jazz the rhythms are drawn from left field electronica and it's this meeting of opposites that makes their unique acoustic-electronica sound so exciting and creates such an interesting and emotionally rich palate for the listener.



v2.0 is the opening salvo from the new GoGo Penguin. Nick Blacka (who played in an earlier trio with pianist Chris Illingworth) joined the band in late 2012 after founder member Grant Russell left to pursue other projects. He brought a new cohesiveness to the band's sound and if their earlier breakthrough debut hit Fanfares offered a band prototype, then v2.0 is the wildly successful reboot. It's the sound of a band increasingly comfortable in the sonic world they have created. Brilliantly recorded by their long-term sound engineer Joe Reiser and studio engineer Brendan Williams the band have taken full advantage of the increased recording budget, the success of their debut afforded, to record a statement of real intent. A gloriously vibrant technicolor snap-shot of a band finding their own voice - as drawing on a heady brew of influences from Brian Eno, John Cage and Squarepusher to Manchester's grey rain-streaked urban streets they create a brave new sound all their own.



The album opener Murmuration could almost be a manifesto. Clearly improvised but influenced by the likes of Jon Hopkins and Massive Attack it's named for the way bird's flock together - a powerful, beautiful whole where there is no leader and no one bird is more important than another. The anthemic, pulsating Garden Dog Barbecuealso brilliantly illuminates the band's world, influenced by Aphex Twin but driven by jazz and bebop language too. Kamaloka features a beautiful melody that nods to Fourtet, while Fort which moves from Arvo Part style piano to pulsing techno sounding drums - an effect achieved with live techniques instead of effects units. One Percent (so named for the 1% who control 99% of wealth) has already got Manchester DJ's talking about "this band called GoGo Penguin that can sound like a CD skipping - but live". Home was the first piece that the new look band wrote together and has something of a hip-hop feel after Blacka's welcoming bass intro. The Letter,recorded totally in the dark, is a slow, almost spiritual ballad that combines classic jazz voicings with a more contemporary feel and offers a moments respite before the intensity of the dub-step viber To Drown In You and the albums most experimental point the gripping, sad, Shock & Awe. Finally the album closes with the beautiful, charming Hopopono which with it's mixture of influences and nod to the theme of Murmuration brings us gloriously back to the start of our journey one that has taken in nods to ancient myths, spirituality, love and even contemporary underground political movements but a journey that like all the best music or literature allows the listener or reader to make their own story.