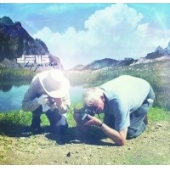 Deus
Keep You Close
Label: Pias
Genre: Rock / Pop
Availability
CD €5.99 Nice Price

In Stock
dEUS release their first album for three years, 'Keep You Close'.
• 'Keep You Close' was recorded by the band and producers David Bottrill and Adam Noble at dEUS's Antwerp studio.
• Moving away from the studio writing approach that characterized the 'Vantage Point' album, the band jammed tracks live and took opportunities at festivals to demo new songs in front of audiences before settling on final versions of the tracks.
• The result is an album that goes "to your legs and your heart" in the words of front man Tom Barman.