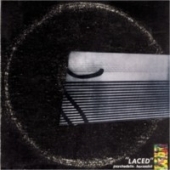 Psychedelic Horseshit
Laced
Label: Fat Cat
Genre: Post Rock / Avant Rock
Availability
CD €6.99 Nice Price

In Stock
· Brand new album by Ohio's Psychedelic Horseshit -
bustling, melted outsider pop songs borne from a super
hip underground scene.

· The band featured in a 2008 MTV news documentary on
their local Columbus, Ohio scene.

· Psychedelic Horseshit have been approved by Animal
Collective, amongst other recognisable names and peers.

· Previous records have had a great press response, with
Vice, The Times, Pitchfork, Drowned in Sound, NME all
featuring the band.